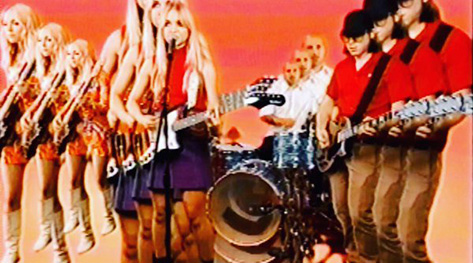 New York, NY (September 9, 2016) - Justine and the Highs were announced as the winners of the Roots N Blues N BBQ contest for their original song "Jaded" with the help of special guest judges and Roots N Blues N BBQ artist Houndmouth.
Justine and the Highs will perform at the Roots N Blues N BBQ Festival in Columbia, MO alongside The Avett Brothers, Grace Potter, Jason Isbell, Nathaniel Rateliff, Ben Folds, Houndmouth and more! They will also take home a sweet cash/gear prize pack including:
-$1,000 cash prize
-Lodging at the Hampton Inn & Suites
-Artist hospitality passes for the weekend of the festival + VIP Whole Hog Lounge credentials
-John Lennon Songwriting Contest Prize package:
  -AUDIO-TECHNICA System 10 Digital Wireless Handheld System
  -EPIPHONE Casino Guitar & Hard Case
  -NEUTRIK custom John Lennon Educational Tour Bus cable & connectors
  -OWC On-The-Go Pro 1TB Hard Drive
  -SESAC swag bag
  -YAMAHA PSRE253 Keyboard + SKB2 Survival Kit
  -ZVEX EFFECTS Vexter Super Duper Pedal
A total of over $300,000 in cash awards and prizes will be distributed this year by the year-round John Lennon Songwriting Contest, which is open to both amateur and professional songwriters. Visit JLSC.COM for more information about the contest and to enter for your chance to become the next 'Song of the Year' winner. Entry fees from the contest help support the non-profit John Lennon Educational Tour Bus.